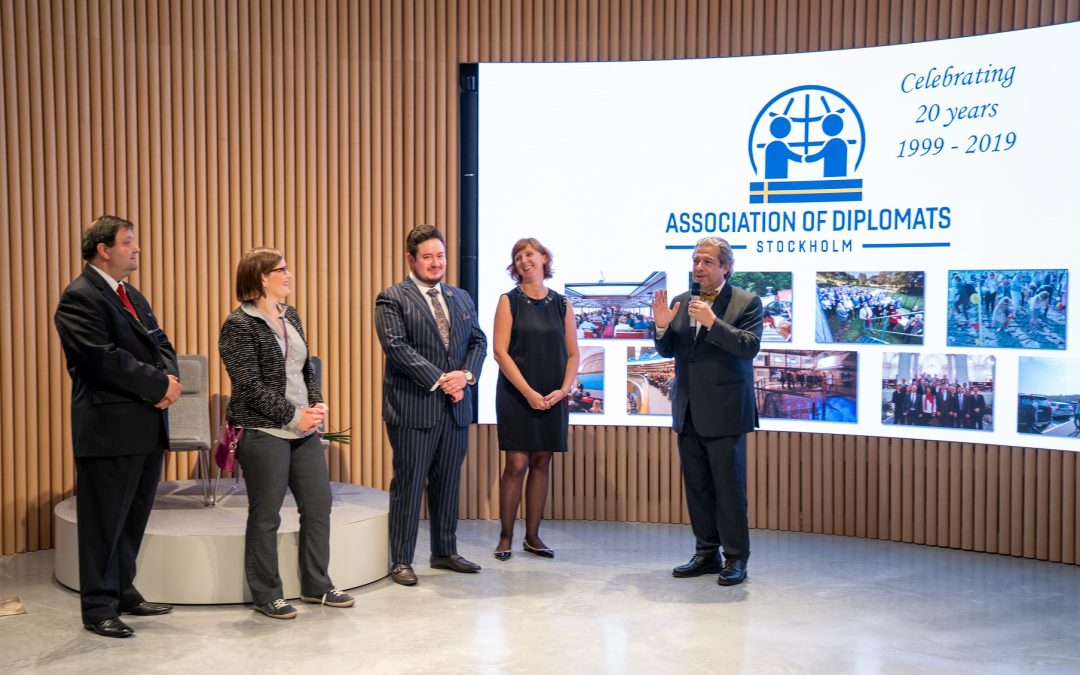 2019 marked a milestone for the Association of Diplomats Stockholm, celebrating 20 years as an organisation within the diplomatic community in Stockholm. The origins of ADS was a group of five friends together with their families organising social events throughout...
read more
On the 3 June International IDEA together with ADS hosted a webinar on the topic of how democracy is being challenged in the context of the coronavirus...
For the third year in a row, the ADS together with Stockholms stad, the organisation Stockholm Loves Pollinators and with support of the French and German...
On 6 February the ADS was invited to learn about the Royal Swedish Academy of Engineering Sciences During the course of the meeting, the President of ...
On the International Day for the Elimination of Violence Against Women, ADS joins the international initiative to raise awareness in uniting efforts to...
Together with the British Embassy in Stockholm, the ADS hosted the Swedish Gender Equality Agency (Jämställdhetsmyndigheten) for a seminar on gender equality...
On 25 September, the ADS together with Invest Stockholm and International Chambers of Commerce arranged a visit to the newly established Stockholm city...
On 3 September the Association of Diplomats Stockholm visited Polisen (the Swedish police authority) and was presented with the work of their National ...